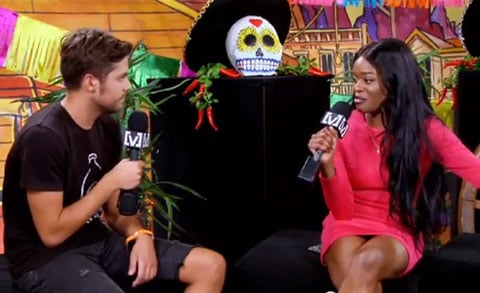 Azealia Banks doesn't care about the C-word, the F-word, or the N-word she tells Channel [V] host Billy Russell. She also talks about how old people don't get the idea of what a "Twitter personality" is, and she'll gladly take the label of icon but it isn't enough:
"I am kind of like an icon so early in my career but I havent' reached that level of superstardom yet where it's like I'm so visible to everyone. That's the moment I'm waiting for where it's like supreme visibility."
Watch, AFTER THE JUMP...