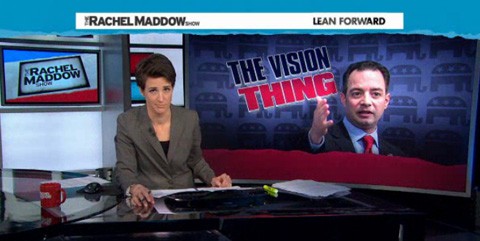 Yesterday, I posted the RNC's 100-page report intended to counter the wacko headlines coming out of CPAC with points and recommendations aimed at helping the party recover from the losses it suffered in 2012 by portraying itself as more tolerant to minority groups, gay people, and younger voters.
Last night Rachel Maddow took a look at the report and wondered how they can possibly rebrand.
Watch, AFTER THE JUMP...
Visit NBCNews.com for breaking news, world news, and news about the economy
Visit NBCNews.com for breaking news, world news, and news about the economy