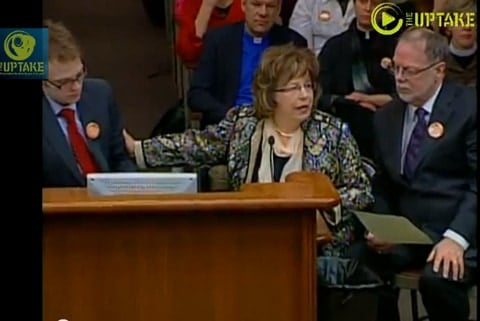 Jacob Reitan, an activist who helped found the Soulforce Equality Ride back in 2006, and his parents Randi and Philip, offered testimony at the Minnesota marriage equality hearings yesterday, after which both the Senate and House bills advanced to their respective floors for upcoming consideration.
I've written about Soulforce many times on the site and featured a video of Jacob and his grandparents speaking out for marriage equality last year.
Watch, AFTER THE JUMP...
Also at yesterday's hearings...
Emotional Former MN Lawmaker Who Cast Anti-Gay Vote Pleads to House: VIDEO
Man Offers Graphic Description of Anal Sex, AIDS as Reason for Opposing Gay Marriage in MN: VIDEO