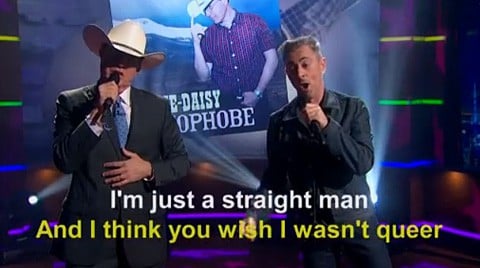 Stephen Colbert notes that Brad Paisley's "Accidental Racist" has caused people from all races and ethnicities to join their voices as one and declare "this song suuuuucks."
He adds: "This level of unifying suckage has inspired me to write my own awful song in the hopes of bridging another deep cultural rift in America - the gay marriage divide."
Watch, AFTER THE JUMP...
And here's Cumming's interview about his new Broadway show 'Macbeth':