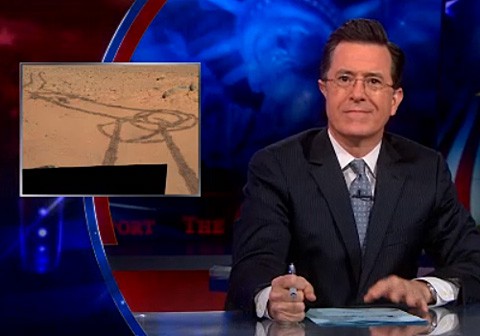 Stephen Colbert salutes the Mars rover's recent lewd conduct on the red planet:
"This is one small step for man, one giant doodle of manjunk. This giant graffiti peenie proves our galactic supremacy. America took a pristine planet 140 million miles away and scribbled on it like it was the face of a passed-out fratboy....It officially makes the space between Mars and Uranus our solar system's taint."
Watch, AFTER THE JUMP...