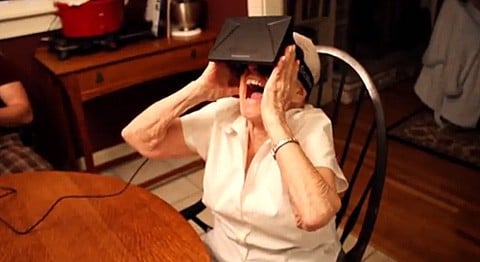 A 90-year-old grandmother is taken to Tuscany through the Oculus Rift virtual reality headset.
Cutest thing ever.
"Theres a picture in here?...Is it my eyes or is the leaves moving?...This is something else. Holy mackerel!...If I ever explain this to somebody else they won't believe me!...I don't believe I'm seeing this. Heavens."
Watch, AFTER THE JUMP...