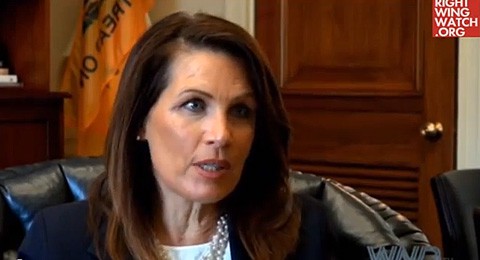 Michele Bachmann paid a visit to WorldNetDaily to rally the wingnut troops on immigration reform, painting a stark picture for the future of the bigoted GOP should legislation pass, Right Wing Watch reports.
Said Bachmann: "We will never again have a Republican president — ever — if amnesty goes into effect. We will perpetually have a progresive liberal president, probably a Democrat...You will never again be able to see our country return to its constitutional foundations."
Watch, AFTER THE JUMP...