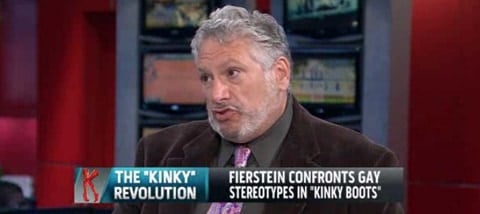 Harvey Fierstein stopped by MSNBC to talk about his Tony-nominated musical Kinky Boots with Thomas Roberts, blasting anti-gay religious bigots and celebrating his birthday as well.
Said Fierstein:
"Can you imagine if I was on a school board and I came in and I said, 'you know, I don't want any Jews or Christians teaching my kids, because they believe in people living inside whales, and they believe in slavery, and stoning women who have had an affair, so I just don't want any of those Christians or Jews'. Can you imagine? But they feel just absolutely free to say that about gay people."
Watch, AFTER THE JUMP...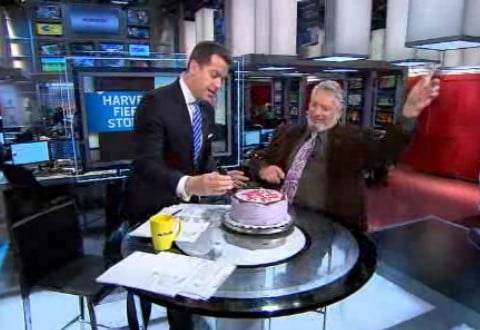 Visit NBCNews.com for breaking news, world news, and news about the economy