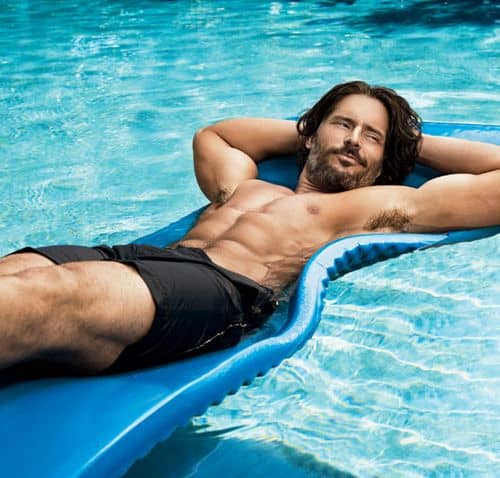 A short time ago we posted some shots of Joe Manganiello from Men's Health UK flaunting his work-out routine. Now, in a couple shots from the stateside version of Men's Health, Manganiello takes that workout to the beach, and the pool for some post-workout relaxation.
Said Manganiello of the point of all this: "I want to look sinewy. I want to look like an animal when the shirt comes off, but I want it to be misleading when I have the shirt on."
Two more shots, AFTER THE JUMP...