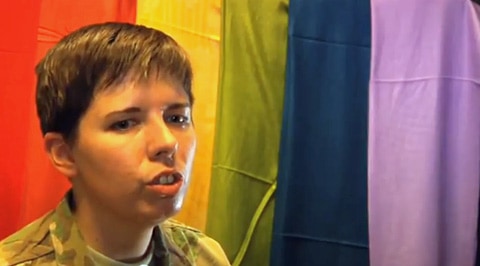 The Department of Defense released an historic video today:
Service members deployed to Kandahar Airfield, Afghanistan observe the 1st Lesbian, Gay, Bi-Sexual, Transgender Pride Event in a deployed environment. Service members discuss what pride means, what they hope to accomplish, and why it is important to fight for equality.
Watch, AFTER THE JUMP...