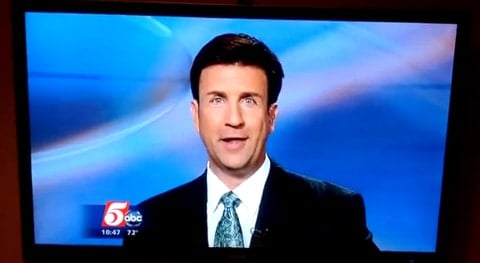 Minneapolis news anchor Bill Lunn fumbled over his words, announcing "I pledge allegiance to the fag" as he segued into a story about Gay Pride.
Oops.
Tweeted Lunn: "4 years and they couldn't get me on the KSTP blooper reel. I guess they've got me now."
Watch, AFTER THE JUMP...
(via gawker)