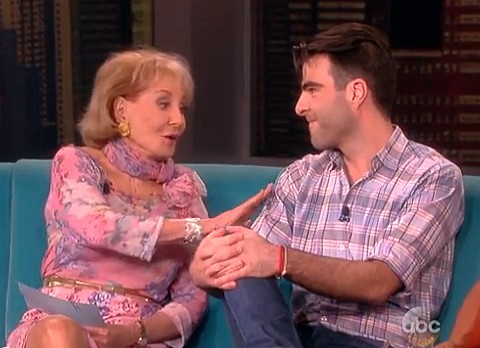 Zachary Quinto appeared on The View yesterday and demonstrated that years of practice facing Barbara Walters prepared him to be able to charm the pants off her.
"I used to set up a video camera, and I would put a light on myself, and I would ask myself questions in my head, not out loud, like 'what was your biggest fear getting you to this moment in your life and career?'. But I wouldn't say it out loud. I would only say it to myself and then I would answer it out loud to the video camera, as if you were on the other side of the camera..."
Watch, AFTER THE JUMP...