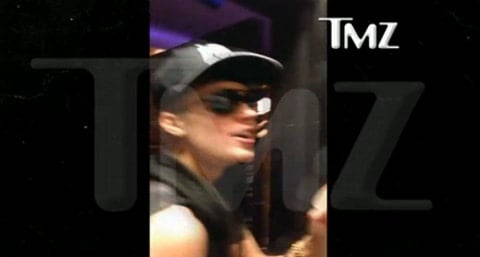 TMZ has unearthed a video of Justin Bieber behaving badly in a NYC restaurant kitchen, pissing in janitor buckets, and spraying photos of Bill Clinton with cleaning fluid.
Writes TMZ: "Justin Bieber is an oblivious, self-important little twit who goes out of his way to make the working man's life miserable -- just watch this video of the singer pissing into a restaurant mop bucket ... and laughing like he's the king of the world."
Watch, AFTER THE JUMP...