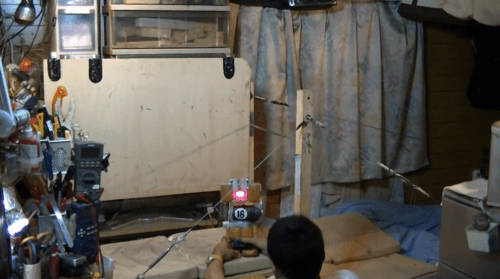 Just in case technology wasn't threatening to outshine humanity enough, this gymnast robot has appeared to show us who's boss. Sure, it might be more aesthetically pleasing to watch muscular guys in singlets fly between bars or flip over the vault, and their athletic skill is impressive. But this little guy is a reminder of the power of the human brain, too.  
We've seen this bot before. Just this past March, we witnessed it stick a near impossible landing. And now it's stuck a quadruple backflip, which by all accounts appears to be it sixteenth feat of heroism. What can't this little guy do? Nothing.
Watch robo-gymnast kick butt, AFTER THE JUMP...