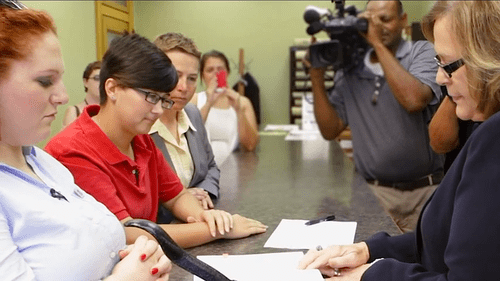 As reported earlier, the Campaign For Southern Equality has been on a road trip through Mississippi this week to highlight the state's anti-LGBT laws and speak out for equality as part of their "We Do" campaign.
On Wednesday, the campaign traveled to Poplarville (population: 2,894) to test the marriage application process for gay couples. As expected, the application was rejected under Mississippi law stating "any marriage between persons of the same gender is prohibited and null and void from the beginning."
Watch, AFTER THE JUMP...