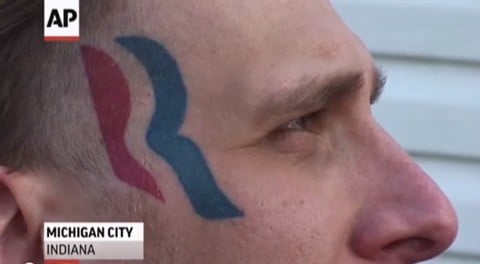 Remember back in November when we predicted regret?
It has happened:
An Indiana man who tattooed the logo of Mitt Romney's presidential campaign on his face says he is removing it. Eric Hartsburg says he initially planned to keep it, but cites post-election comments by Romney for his change of heart.
Watch, AFTER THE JUMP...