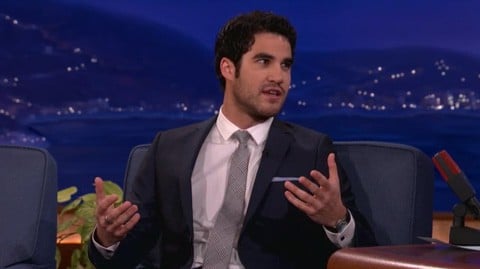 Darren Criss spoke with Conan O'Brien last night about how he and the cast of Glee are dealing with the death of Cory Monteith.
Said Criss: "He will be severely missed, but I'm just so happy that a guy like him got to touch as many lives as he did while we were all lucky enough to have him."
Watch, AFTER THE JUMP...