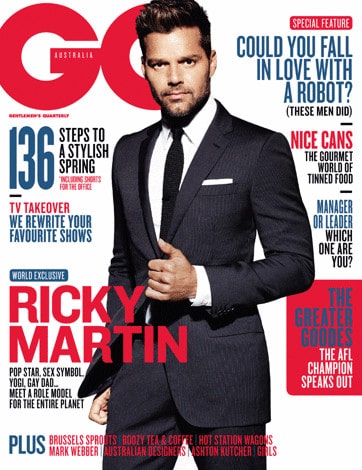 Ricky Martin appears on the cover of this month's GQ Australia, and reveals in the magazine that being Roman Catholic, and in the closet, caused him to act out and bully gay people.
"I was very angry, very rebellious. I used to look at gay men and think, I'm not like that, I don't want to be like that, that's not me. I was ashamed. When you're told you're wrong by everyone, from society, from your faith — my self-esteem was crushed. I took my anger out on those around me....I look back now and realise I would bully people who I knew were gay. I internalised homophobia," he added. "To realise that was confronting to me. I wanted to get away from that."
See three more shots from the issue and his newly-released video "Come With Me",
AFTER THE JUMP...