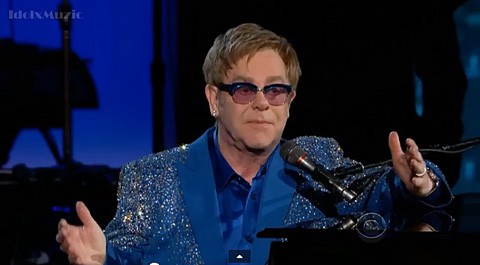 At tonight's 2013 Emmy Awards, Matt Damon and Michael Douglas introduced Elton John, who performed his track "Home Again" as a tribute to Liberace, but not before balking at a speech — which perhaps he had never read — which used the word "lifestyle" to refer to Liberace's sexuality and also suggested that Elton had no idea he was gay.
Quipped Elton when he got to that line in the speech: "Yeah right. Um...oh well!"
Watch, AFTER THE JUMP...