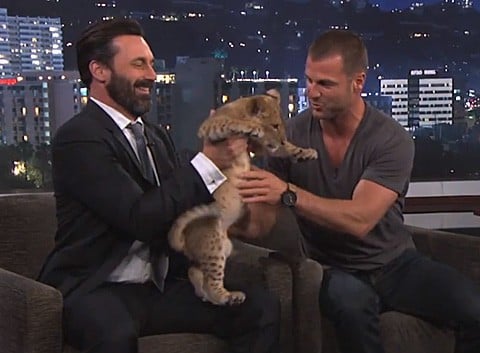 Animal expert (and sometime Flaunt model) Dave Salmoni, who has a new show on Animal Planet called Killer Islands, brought a snow leopard, lion, and tiger cub to Jimmy Kimmel's set last night where Jon Hamm and his magnificent beard were already causing a scene.
Sexy beasts all around.
Watch, AFTER THE JUMP...