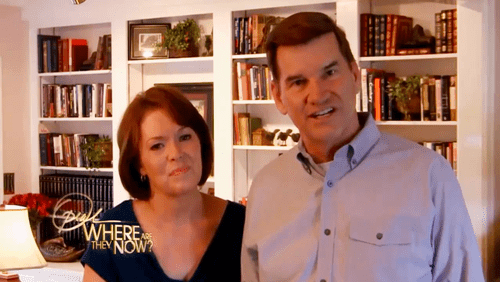 Ted Haggard, the evangelical superstar turned tabloid fodder, has been exceptionally busy in his efforts to rebrand his image after a highly-publicized 2006 gay sex scandal. In the seven years since that time, Haggard has started a new 'inclusive' church (albeit one where gay marriages are prohibited), shed his 'heterosexual with issues' label (he identifies as bisexual now), and even swapped wives with Gary Busey.
Now, in a video sent to "Oprah: Where Are They Now?" Haggard gives an update into his family, his marriage, and how he remains 'grateful' despite the struggles and scandals of the past.
Check it out, AFTER THE JUMP...