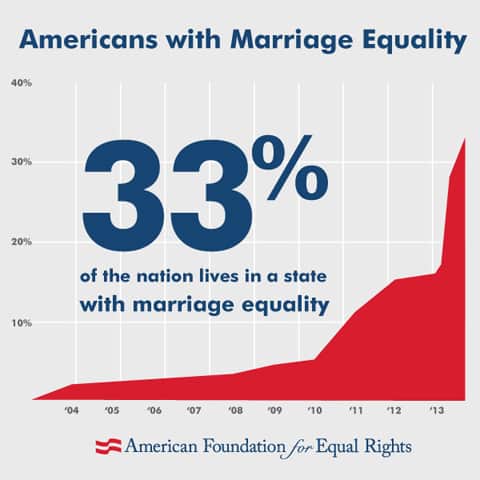 AFER posted this infographic yesterday along with some interesting numbers on marriage equality.
We seem to be having a moment, eh?
Watch the latest Marriage News Watch from AFER's Matt Baume about activity in New Jersey (recorded before Christie dropped the appeal), North Carolina, Oregon, Virginia, and Arkansas, AFTER THE JUMP...