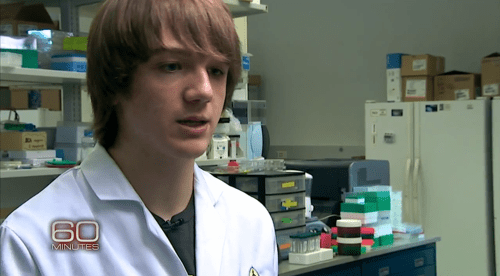 We previously met Jack Andraka, the 16-year-old openly gay wunderkind who has developed a ground-breaking new way to detect the early stages of pancreatic, ovarian, and lung cancer.
This week's episode of 60 Minutes featured a fascinating look into the Maryland teen's journey from small-town science buff to internationally renowned innovator. This kid is going to revolutionize science, and he knows it.
Check out the story of this boy wonder, AFTER THE JUMP...