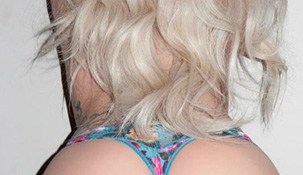 Lady Gaga has released another single from her album ARTPOP, a duet with R. Kelly called "Do What U Want". The track is a promotional single.
Before dropping the track, Gaga tweeted a series of accusations that have been made at her over the past few years - LADY GAGA IS FAT NOW! - LADY GAGA IS A REDUCTIVE MADONNA COPY! SHE'S OVER NOW! - LADY GAGA IS A HERMAPHRODITE! - LADY GAGA IS ON DRUGS! HER CAREER IS OVER! - GOD HATES LADY GAGA! - and then released the track, presumably as a response.
Listen to the full track, AFTER THE JUMP...