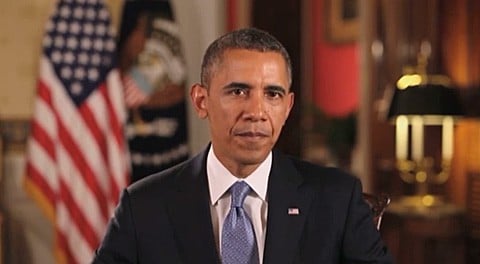 President Obama released a video message to U.S. troops as the government shut down last night.
Said Obama:
"Every time, you've met your responsibilities and performed with extraordinary professionalism, skill and courage...Unfortunately, Congress has not fulfilled its responsibility. It has failed to pass a budget and, as a result, much of our government must now shut down until Congress funds it again."
Watch, AFTER THE JUMP...