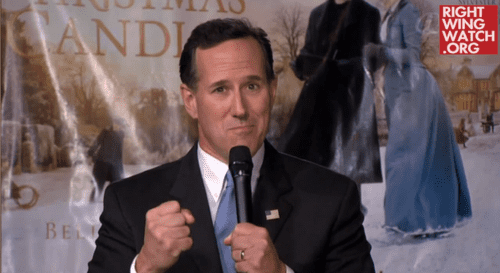 In a plug for his upcoming new movie The Christmas Candle, Rick Santorum appeared on the Trinity Broadcasting Network last week to thank supporters and criticize the materialistic film industry for being the Devil's "playground."
Right Wing Watch reports that the infamous homophobe, who has previously said that Satan has control over mainline Protestantism and universities, has now officially added the film industry to that growing list. 
Watch, AFTER THE JUMP...