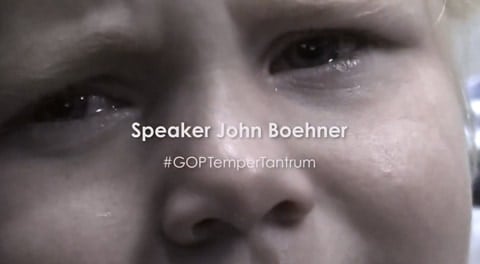 An ad comparing House Speaker John Boehner to a crying baby who "didn't get his way" is set to air during Sunday's football match-up between the Bengals and Patriots.
Says the ad, which features a close-up of an infant: "Speaker John Boehner didn't get his way on shutting down health care reform. So, he's shut down the government and hurt the economy."
Watch it, AFTER THE JUMP...