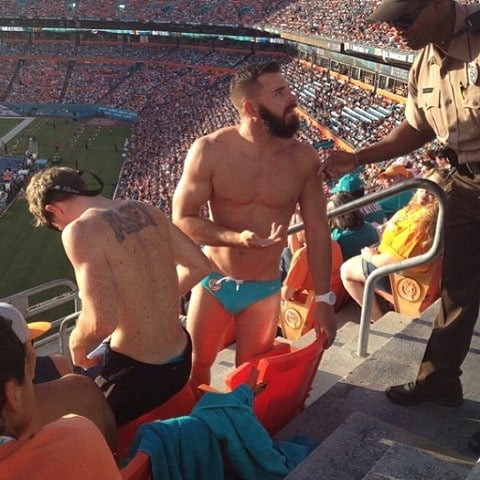 Proving that there is something for everyone at a football game, two young men attending this weekend's Miami Dolphins game decided to show their team spirit by stripping down to Dolphins-branded speedos. However, this level of fandom was not appreciated by stadium security who told them to put their pants back on.
Everything lives forever on the internet, though, so photos of them at the game and posing with fans of their own afterward remain online for perusal.
And they seem to have found their own set of fans on social media, AFTER THE JUMP...
(via instinct)