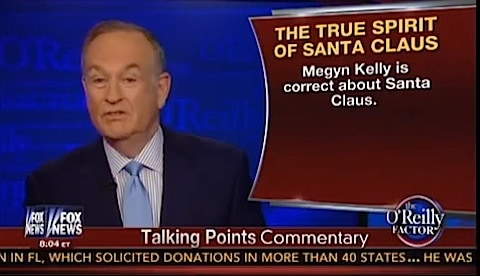 Bill O'Reilly has Megyn Kelly's back on Santa, and also wants a piece of this year's biggest 'War on Christmas' headline. Although it doesn't matter that Santa was a white person, O'Reilly insists, "she's right, Santa was a white person."
And it's a big deal, according to O'Reilly because it's just the latest attempt by liberals to kill the all-powerful Faux News.
Watch, AFTER THE JUMP...