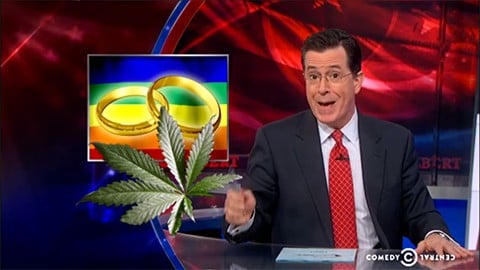 As many of you may know, come January 1 it will be legal to purchase marijuana in Colorado. Stephen Colbert, meanwhile, is none to pleased with this because, he argues, marijuana leads to that "other moral sinkhole slowly swallowing America": gay marriage.
As Colbert put its, if "you've got the munchies bad enough, you'll put anything in your mouth."
Watch Colbert discuss Satan's oregano AFTER THE JUMP...