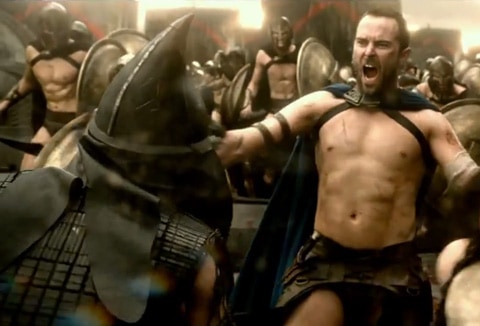 300: Rise of an Empire, the follow-up to Zack Snyder's 2007 film 300, is back with many of the same elements along with bearded Australian hottie Sullivan Stapleton.
The film focuses on Themistocles (Stapleton) and Artemesia I of Caria (eva Green), and explains how Xerxes became 'the God King'.
"If you took '300' and you zoomed out, that's what this movie is all about," Murro said at Comic-Con International in San Diego last summer. "It takes place at about the same time as '300.' It's just bigger and it gives a whole bigger scale and scope as to what happened historically."
But enough with that. On with the beards and beef, AFTER THE JUMP...