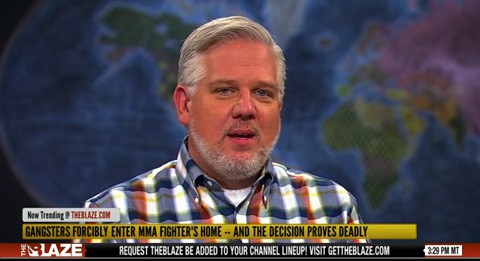 Conservative pundit Glenn Beck blasted the "true evil" of Russia's anti-gay law on his show last night, saying he would "stand with GLAAD" on the issue, Right Wing Watch reports.
Beck said when "fascism is on the rise" there is room to look past politics and find common ground as human beings:
"This isn't a gay issue; it's a human issue...I am a human who lives and breathes just like the next guy ... I have a family. I like to laugh. I like to play with my kids. I like to watch a good movie; sometimes I see too many bad ones. I'm not angry. I'm not the evil conservative monster they say I am. And get this one, I don't think they're the monster either"
Watch, AFTER THE JUMP...
RWW notes that Beck recently called Michelle Obama "a monster" and his mood and worldview are subject to extreme vacillations on any given day.