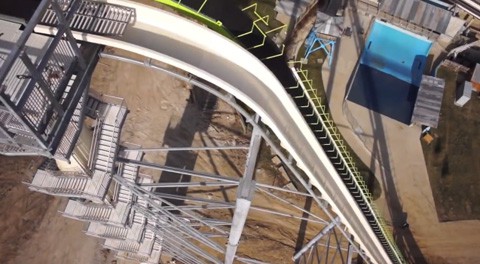 Schlitterbahn, a Kansas City, KS water park is going to welcome Verrückt, the world's tallest waterslide, this summer.
It's estimated to be 17 stories tall but will be officially measured later this year, and here's a virtual tour of the wet thriller. Not for the faint of heart.
Verrückt is German for "insane", of course.
Check it out, AFTER THE JUMP...