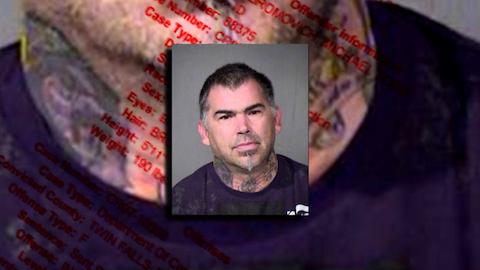 A pastor for Set Free Ministries of Colorado Springs is likely looking at a future of proselytizing to inmates in federal prison after being arrested and charged with kidnapping, aggravated robbery, and impersonating a peace officer.
Pastor Michael Abromovich set up a post on Craigslist as "Mike", advertising for gay sex at a local motel. When one man answered the ad and arrived at Abromovich's room, Abromovich slammed the man against the wall and handcuffed him, claiming to be a U.S. Marshall all the while holding him at gunpoint with what eventually turned out to be a paintball gun. Abromovich then searched the man and took his iPad, iPhone, cash, debit card, and car keys as "evidence" that would be "sent back to the lab."
Abromovich was eventually stopped in Phoenix for a traffic violation. When he flashed a badge to the officers, they became suspicious and investigated further, discovering that Abromovich was wanted in Colorado Springs. He has since been extradited to Colorado Springs and investigations continue into whether there were more victims.
It is suspected that some motivation for Abromovich's bizarre criminal behavior may be due in part to the sudden stress of a new baby in the family combined with being diagnosed with cancer last fall.
You can see a video of the news report AFTER THE JUMP...