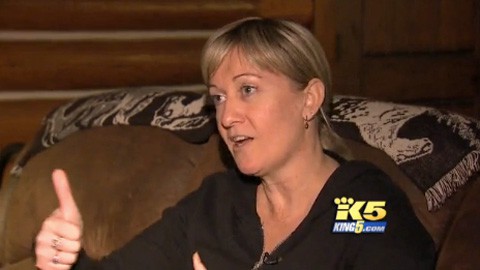 Eastside Catholic High School outside of Seattle, which made headlines in December after firing its gay vice principal Mark Zmuda, an action taken after Zmuda married his husband. Zmuda said that the school gave him a choice: he could keep his job if he dissolved his marriage.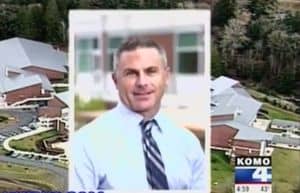 There have been several developments since late December. Students are still protesting Zmuda's firing and are planning 'Z Day', a day of protest on January 31 in which they will wear orange in support of the fired vice principal and are asking supporters to do the same on social media.
Also, a board chair involved in the dismissal of Zmuda has resigned, citing a need to "take a break", and Stephanie Merrow, a night freelance drama coach at the school, announced that she was engaged to her girlfriend in a public show of support for Zmuda.
The situation with Merrow developed Monday, as she expressed a need to stand in solidarity with students protesting Zmuda's removal.
"I got several really good, long hugs," Stephanie Merrow said.

She returned to Eastside Catholic High School on Tuesday afternoon where she is a freelance drama coach currently choreographing "Guys and Dolls".

After watching news coverage of student protests after the termination of Mark Zmuda, she wasn't sure what to expect.
Watch KING5's report on current conditions at the school, and the students' protest announcement video, AFTER THE JUMP...