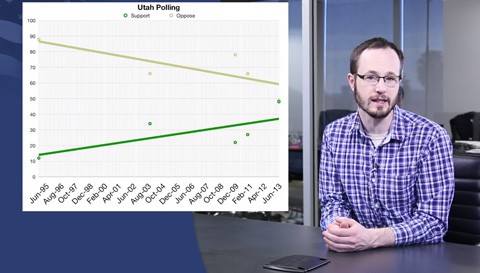 AFER's Matt Baume looks at this week's big news from Oklahoma and the ruling that is currently stayed there. Also, the Utah case will probably be heard before the Oklahoma case, and the ACLU is planning yet another case in the Beehive State. We're one week away from AFER's hearing in Virginia.
Plus news from Ohio, Texas, Indiana, Georgia, and a new lawsuit in Idaho.
Watch, AFTER THE JUMP...