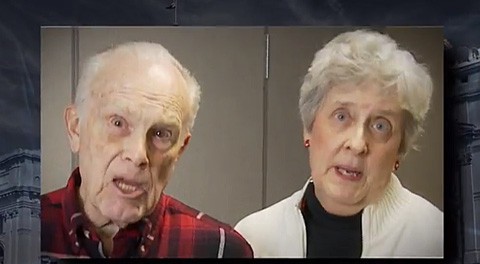 Earlier this week we reported that the Indiana House Judiciary Committee is set to hold a hearing on Monday, the first on a proposed constitutional amendment that would ban same-sex marriage in the state.
And this week, the fundie Christian group Advance America bought air time on stations in Fort Wayne and Indianapolis to begin running a set of ads intended to convince voters to oppose same-sex marriage in the state, Right Wing Watch reports:
The two ads, which the Indiana-based group Advance America says it is paying "several thousand dollars" to air, play ominous music over a picture of the state capitol in front of cloudy skies. One shows the members of state committee considering the ballot measure. In the other, the words "freedom" and "right to vote" float across the screen as actors say "let me vote."
Watch one of the spots, AFTER THE JUMP...