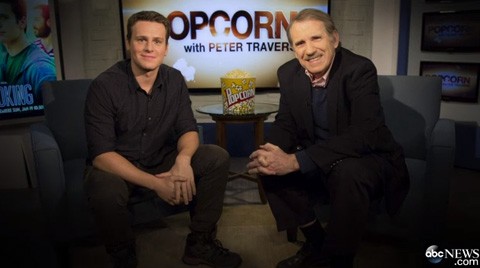 Peter Travers sat down for a lengthy interview with Jonathan Groff on Popcorn about why Groff seems to be everywhere at the moment. Travers notes that critics call Looking the gay Girls 'because people have nothing better to say', and Groff says that maybe people are trying to read too hard into the show:
"From the very beginning, as we were creating the show, it was all about character and story. There was never any talk about what this meant to the gay community as a whole."
Groff also discusses his comfort level with nude scenes, how he got on to Glee and will he be back for the last season, Spring Awakening on Broadway, and how he came to be on the animated Disney hit Frozen.
Groff also treats us to some Sinatra, singing "I Fall in Love Too Easily" from the 1945 film Anchors Aweigh.
Check it out, AFTER THE JUMP...

See more US News from ABC|ABC World News