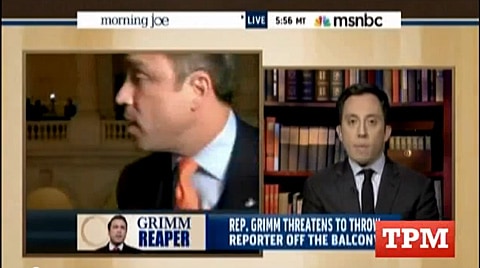 NY1 reporter Michael Scotto appeared on Morning Joe this morning to discuss the incident last night after the State of the Union address in which Rep. Michael Grimm (R-NY) threatened to throw him over the balcony and "break you in half - like a boy."
Scotto says the congressman looked "angrier than I have ever seen a politician talk to a reporter about a question he or she didn't like" but said Grimm did not touch him and he will not be pursuing any legal action.
Watch, AFTER THE JUMP...