Despite the existence of a gay nightclub that features drag shows, the mayor of Sochi, Russia claims that there are no gay people in his city.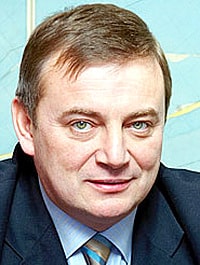 The Independent reports:
Mr Pakhomov's claim – an echo of the Radio Stars' 1977 hit "No Russians in Russia" – is preposterously untrue to anyone who knows anything about the beach resort in Russia's deep south. Boris Nemtsov, the opposition politician and unsuccessful candidate for the Sochi mayoralty, collapsed into giggles when I told him about the mayor's statement, saying: "No gays in Sochi? Unbelievable, unbelievable."
Drag queen Miss Zhu-Zha, a performer at the city's best-known gay bar, said: "In some places there's serious prejudice against gay people. In other places, it's not so bad." It's a cautious comment, but none the less evidence of existence.
Mr Pakhomov told Panorama: "Our hospitality will be extended to everyone who respects the laws of the Russian Federation and doesn't impose their habits on others." But when I asked whether gay people have to hide their sexuality in Sochi, the mayor said: "No, we just say that it is your business, it's your life. But it's not accepted here. We do not have them in our city."
When I challenged him the mayor backtracked, conceding: "I am not sure, but I don't bloody know them."
CNN's segment on gays in Sochi, which they broadcast in December, AFTER THE JUMP...