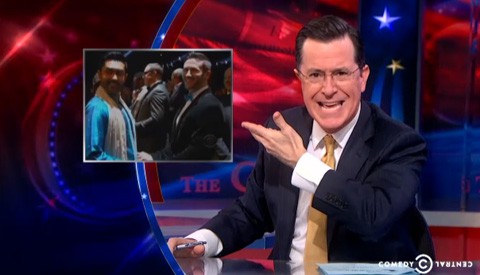 Stephen Colbert (who won his own Grammy) looked back on Sunday night's ceremony with shock and awe:
"I cannot believe that on national television they held a mass gay wedding. Officially it was only 33 couples but who knows how many people were inadvertantly gay married last night? It's just like a Gallagher concert. The first two rows are in the gay 'splash zone'. I hope that Dave Grohl and Jay Z will be very happy together."
And hunger:
"I don't know about you but Madonna's entrance gave me the urge to eat a bucket of fried chicken."
Watch, AFTER THE JUMP...