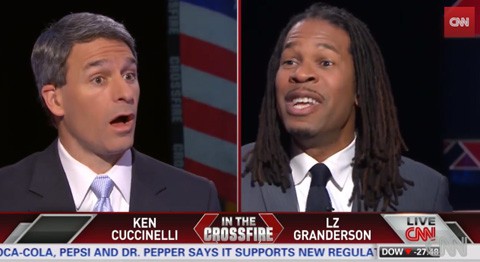 A discussion of Arizona's SB 1062, the bill that would allow businesses to discriminate against gays based on religious beliefs, quickly ignited on Crossfire after former Virginia attorney general Ken Cuccinelli accused Van Jones of being "utterly inaccurate" in describing the bill as discriminatory.
LZ Granderson couldn't stand by and called out Cuccinelli for the wrapping his homophobia in the Bible and being the disgusting homophobe he is.
Watch, AFTER THE JUMP...