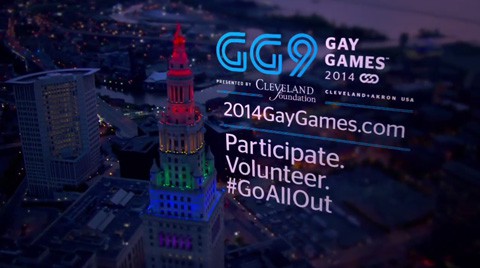 An ad for the 2014 Gay Games in Cleveland will run in several markets during tonight's broadcast of the Sochi Opening Ceremonies, Outlook Columbus reports:
Thirty-second commercials for the Gay Games are set to air during NBC's telecast in Columbus, Dayton, Toledo, Buffalo and the host cities of Cleveland and Akron.
The Gay Games, an international event that takes place every four years, are scheduled for Aug. 9-16 in Cleveland and Akron. About 10,000 competitors and another 20,000 spectators are expected from around the world.
"These are great times we live in – exciting, complicated, extraordinary times," a narrator says as the commercial begins with scenes of Gay Games medals, athletes, welcoming residents of northeastern Ohio and Cleveland's annual Pride festival.
"And while the rest of the world tries to decide what its legacy will be, here in the United States we have a running start. This summer, the most inclusive sporting event in the world will take place in Ohio."
Watch, AFTER THE JUMP...