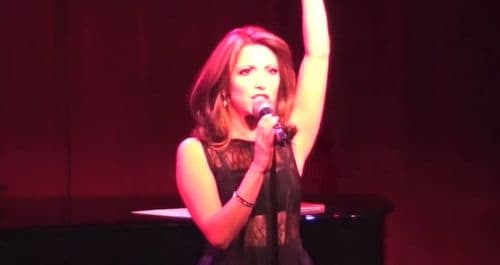 Did you love "Frozen" more than anything else you've seen this year? Are you an Idina Menzel mega-fan who listens to "Let It Go" on repeat to get through the winter storms that have hammered the U.S.?
Well, you need not be to enjoy Christina Bianco's fabulous, impersonation-filled rendition of the Oscar-nominated song. Her Idina and Demi Lovato are alright, but just wait for Celine Dion, Julie Andrews, and Britney Spears to show up; things get hilarious. 
Enjoy the diva-tastic number, AFTER THE JUMP...