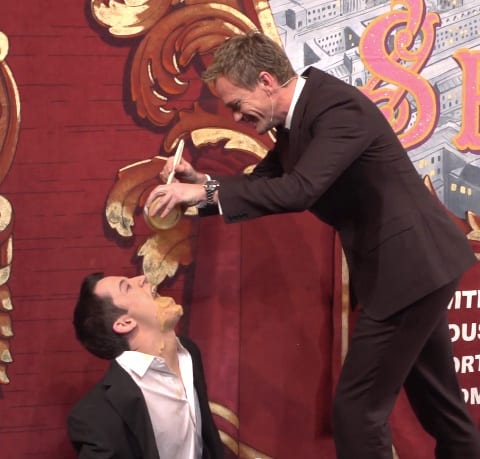 Late last week, Neil Patrick Harris was honored by Harvard's Hasty Pudding Club as its 2014 Man of the Year.
Hasty Pudding Club is the nation's oldest undergrad drama club and presents this award annually though this is the first time it has gone to an openly gay man. Honorees are generally made to do ridiculous things in a ceremony filled with drag and high-minded debauchery.
The group persuaded Helen Mirren to twerk publicly late last month as it honored her with Woman of the Year.
The group has just put out a hilarious highlight video of the event in which NPH motorboats a drag queen and spoons baby food to a baby-faced male student.
Check it out as well as a post-event press conference, AFTER THE JUMP...
And congrats to NPH on this well-deserved honor!