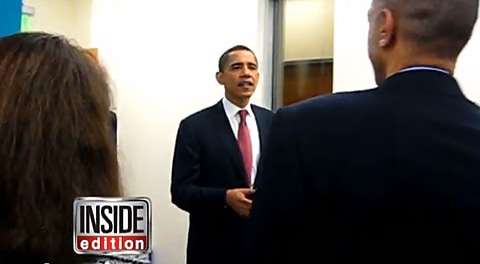 A never-before-seen video of Obama reuniting with his younger half-brother Mark Obama Ndesandjo has been broadcast by Inside Edition.
NY Mag explains:
Back in 1988, an American guy showed up at Mark Obama Ndesandjo's home in Kenya and revealed that he was his long-lost older brother, Barack Obama. Presumably, that first meeting was pretty awkward – especially since Mark's mom married Barack Obama Sr. just a few months after divorcing the future president's mom – and it seems Ndesandjo has been trying to get back at his older brother ever since. In 2008, Ndesandjo surprised Obama just before a debate with Hillary Clinton, but he was only mildly uncomfortable. Now he's taken things up a notch by releasing a home movie of that meeting to Inside Edition.
Watch, AFTER THE JUMP...