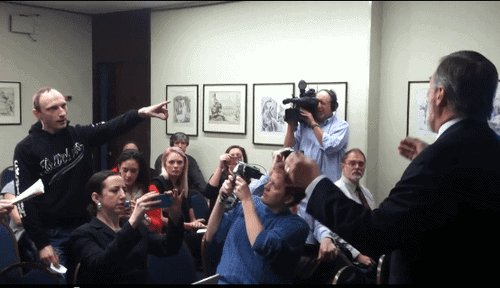 At a 'pro-family' press conference in D.C. on Friday, evangelist Scott Lively was caught on camera being heckled by Viacheslav Revin, a Russian gay activist and refugee in the U.S.
Revin disrupted Scott Lively's presentation and made a statement with a help of Ellen Sturtz translating his speech into English:
"Homophobia is a first step toward dictatorship! Putin is a dictator who condemned to death thousands of orphaned children by banning foreign adoptions. Putin is a corrupted thief who invents scapegoats and deflects attention from his crimes. His latest invention is the anti-gay law, so gays in modern Russia feel like jews back in the USSR. Declaring support for Putin means denying the democracy and demanding racial segregation. This is what Putin doing in Russia now in regards to gays and migrant workers from Central Asia."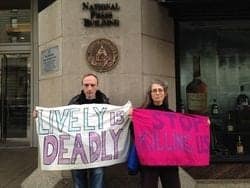 Lively's speech was intended to announce the creation of the Coalition for Family Values, which includes Peter LaBarbera, Linda Harvey, and others dedicated to "confronting LGBT agenda" and supporting the Russian government's anti-gay efforts.
Watch, AFTER THE JUMP...
Earlier this week, HRC released a video denouncing Lively and other prominent U.S. anti-gay activists for their work in helping Russia pass its gay propaganda law.