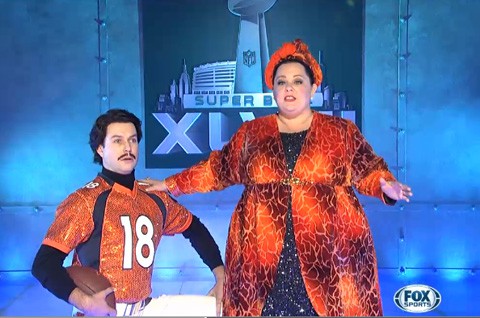 Saturday Night Live and Melissa McCarthy took on Super Bowl XLVIII last night after Bruno Mars's plane was diverted by the polar vortex. Taking Mars place for the halftime show were a group of players representing the best Broadway has to offer.
And later, SNL's intrepid reporter Kyle headed to Times Square to get the read on today's big game.
Watch, AFTER THE JUMP...