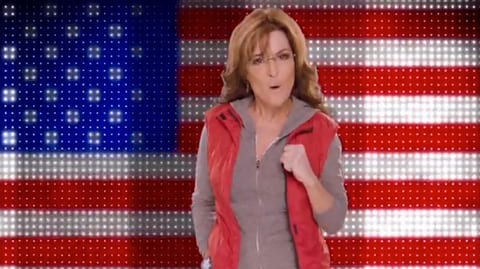 The Sportsman Channel just unveiled the trailer for Amazing America with Tina Fey Julianne Moore Sarah Palin, and it's got everything "real Americans" could want out of a reality show — wrasslin', car racin', shootin', sleddin', duck callin', taxidermy, plastic wildlife and a man being trampled by a bull — you betcha!
And all of this, ladies and gentlemen, is hosted by the Chick Fil-A eatin', Duck Dynasty watchin' former Miss Alaska who almost became the Vice President of the United States. Yes, let that settle in for a bit. Thanks a lot, John McCain.
We wonder if Palin's rumored gay BFF will make an appearance. We'd watch the heck out of that.
Hate-watch the show's trailer AFTER THE JUMP...