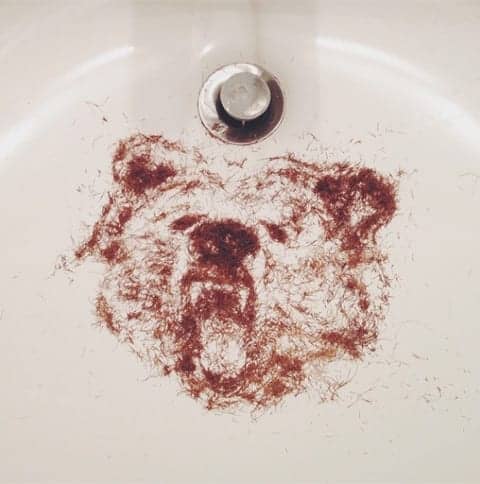 Artist Brock Davis created this growling grizzly using clippings from his trimmed beard.
Wrote Davis on Instagram: "said goodbye to the bear on my face #beardhairbear #stubblesketch"
Check out one of Davis's 'stubble self portraits' which he did 8 months ago,
AFTER THE JUMP...
Here's what Davis looks like IRL if you're interested.